Nocturnalanimal, 47
it's been a while
Greensboro, NC, USA
Find Other Singles In
North Carolina!
friendship
Hello my boyfriend and I are looking for friends
About Me
Hobbies & Interests
reading, television, movies, killing zombies, internet, gardening, fishing, video games
Movies
comedy, classics, bollywood, black & white films, animation, action, fantasy, horror, indie, psychological thrillers, sci-fi
Relationship
off the market, just here for friends, dating someone special, committed, couple
Have Kids
yes - grown and out of the house
Education Level
some college
Income level
that's private
Do you smoke?
daily, cigarettes
I currently live
with roommate(s), with a significant other, on a pirate ship, with pets, in a van down by the river
Socially, I am
social butterfly
Food Related
Junk Food Junkie, Spicy, Diet Every Now & Then, Chocoholic, Chinese, Carnivore, Candy is a Food Group, Right?, BRAINS!!!, Mexican
Personality
pirate, thrifty, fun loving, dominatrix, coffeeholic
Individuality
werewolf, tattoos, pirate at heart, piercings, nickelback fan, freak
I'm looking for
conversation, friends only
My Sign
aquarius : jan. 20-feb. 18, gemini : may 21-june 20, i was born in january, i was born in may
Music
Hip Hop, Celtic, Choir, Classical, Dance, Death Metal, Techno, Rock, Relaxation and Meditation, Hard Rock, Rap, R and B, Pop, Heavy Metal
Fitness & Sports
walking, bowling, dancing
My Photos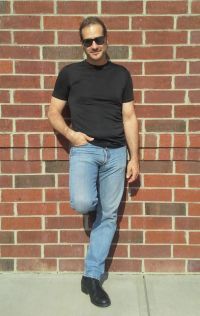 NO STINKY DATES Amazon Ads
Find Other Singles In
North Carolina!



















NO STINKY DATES Amazon Ads




Trans Information, Support & News
Transgender Dating Sites
Trans Shopping Resources
Transgender Blog Sites
Recommended LGBT Sites
Trans Chat & Webcams
Misc. Transgender Related
FIND Other Singles In
North Carolina
Ad Partner